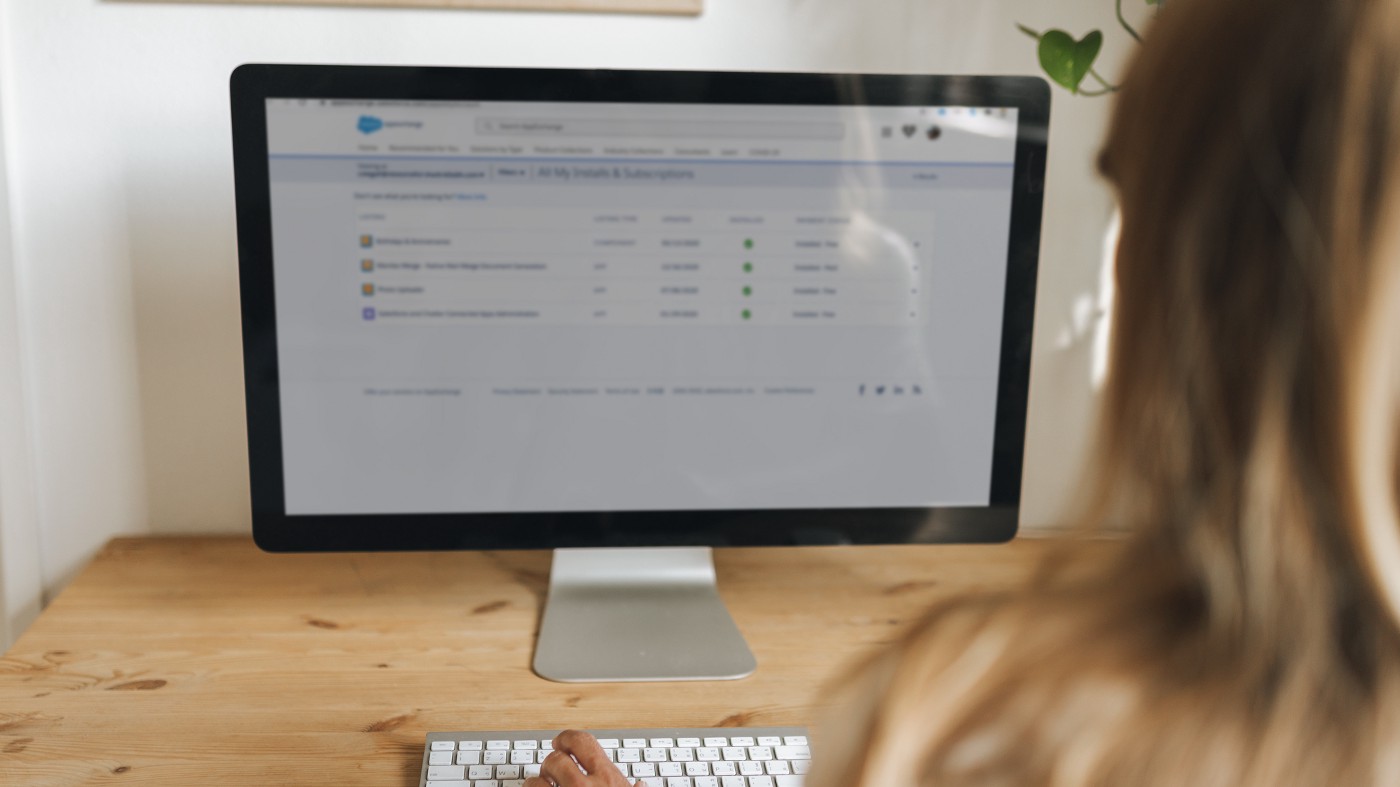 Making sure you're running the latest version of your AppExchange apps is usually step 1 of any troubleshooting issue, so today we'll quickly run through how to check and, if necessary, how to update!
AppExchange has actually gotten a lot better about this over time, so now it's a relatively simple task — let's jump in!
First, navigate to the AppExchange and, once logged in, click on your profile picture (the small circle) in the top right corner.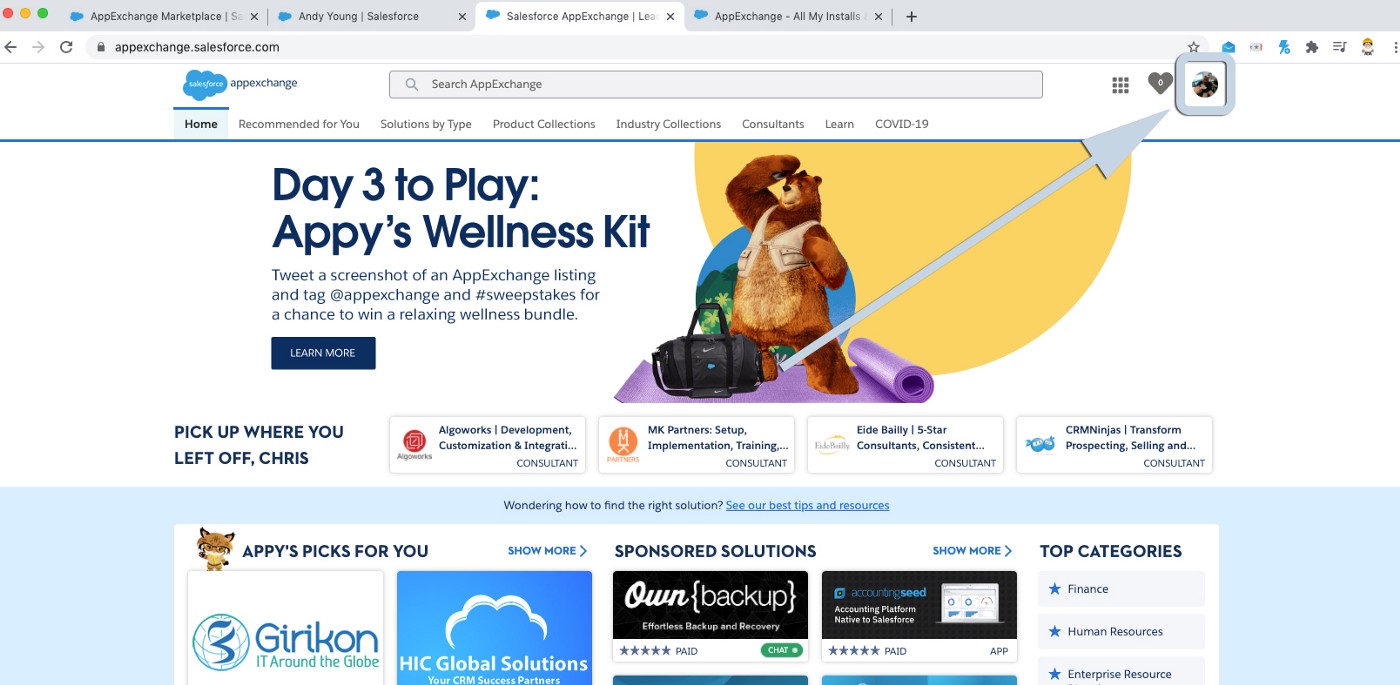 From there, select "My Installs and Subscriptions".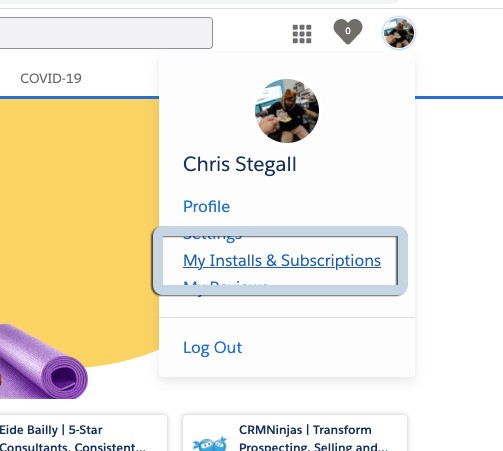 Now you'll see a list of all your installed apps, and any that have available updates will reflect that with the "Update Available" tag!

All you need to do is click the "Update Available" link, and you'll land on the update page which will show your current version and the latest available version.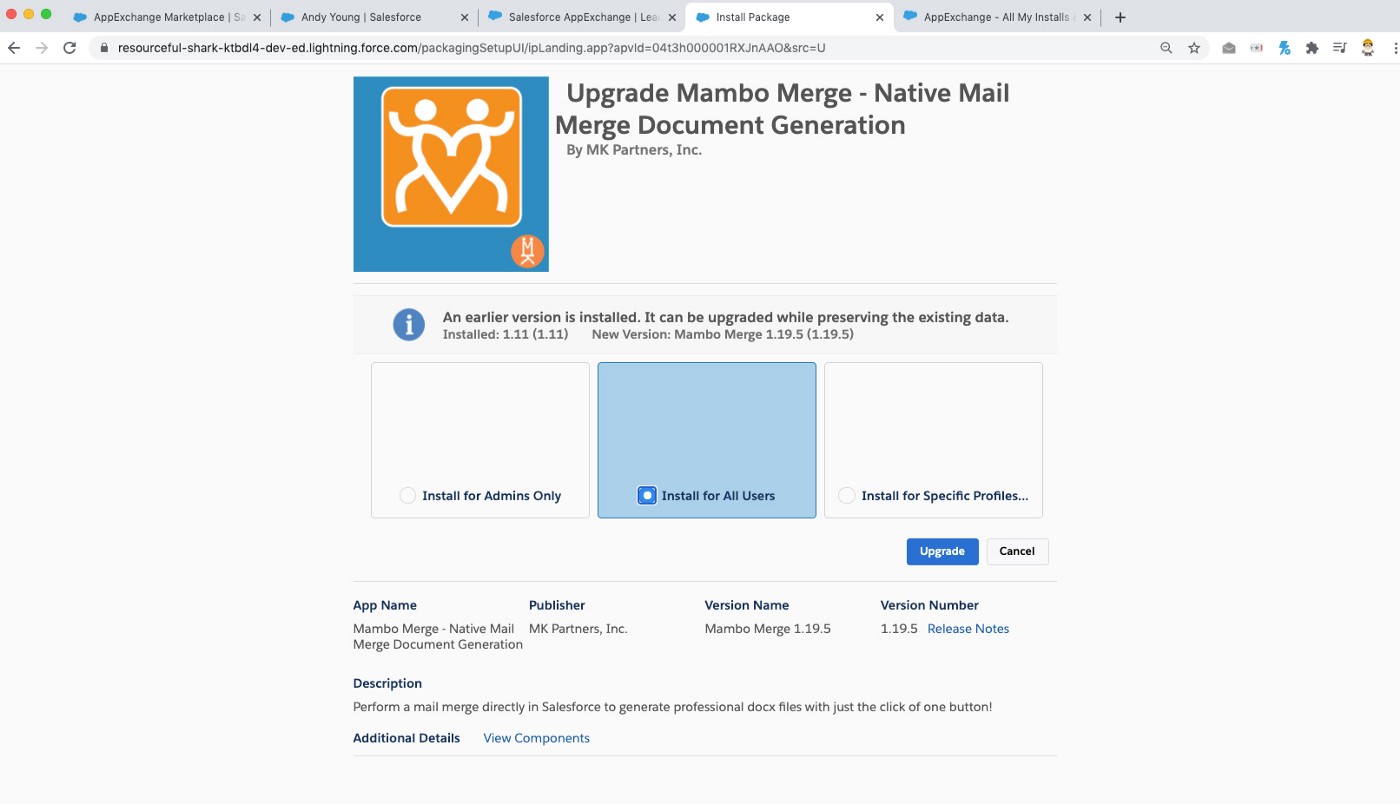 Select the users of your app, and then click the blue "Upgrade" button.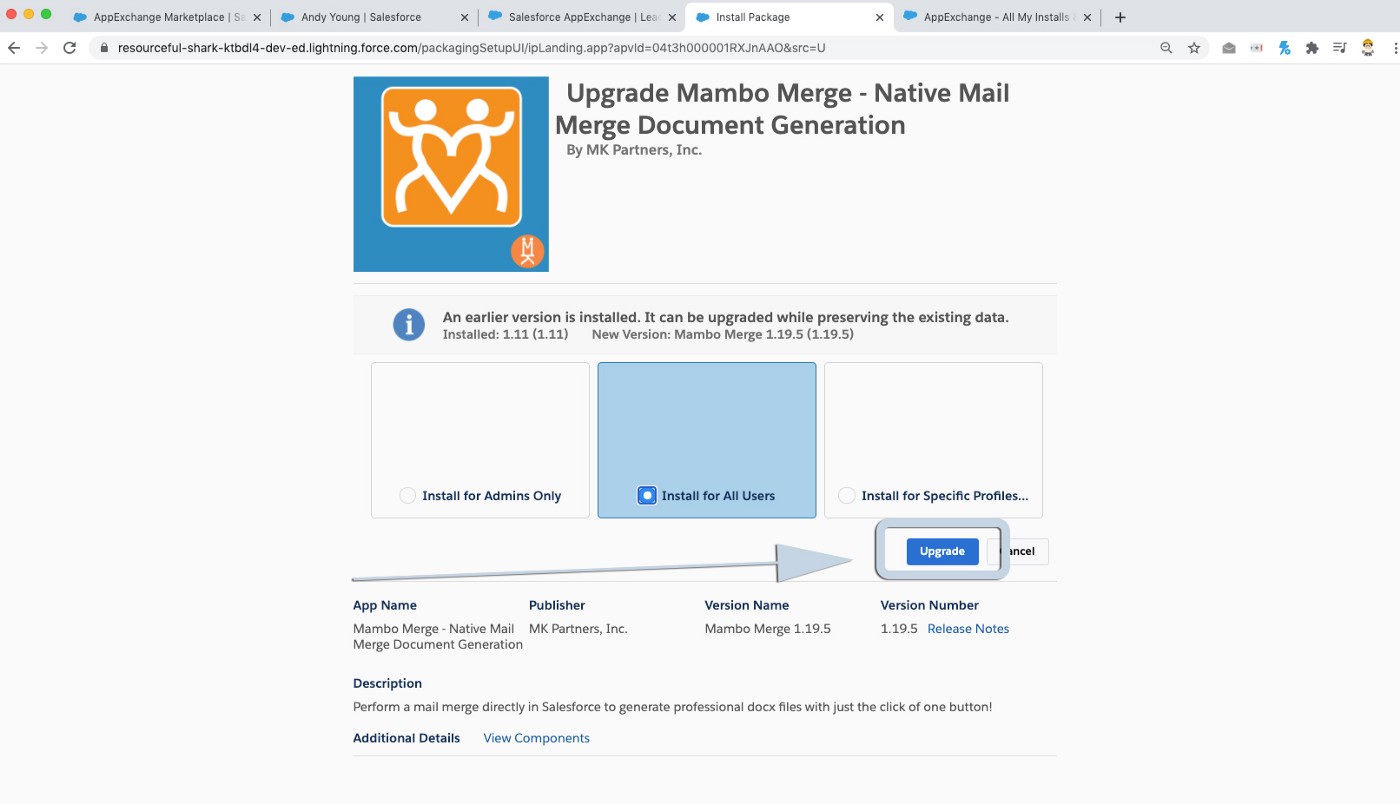 And you're all set!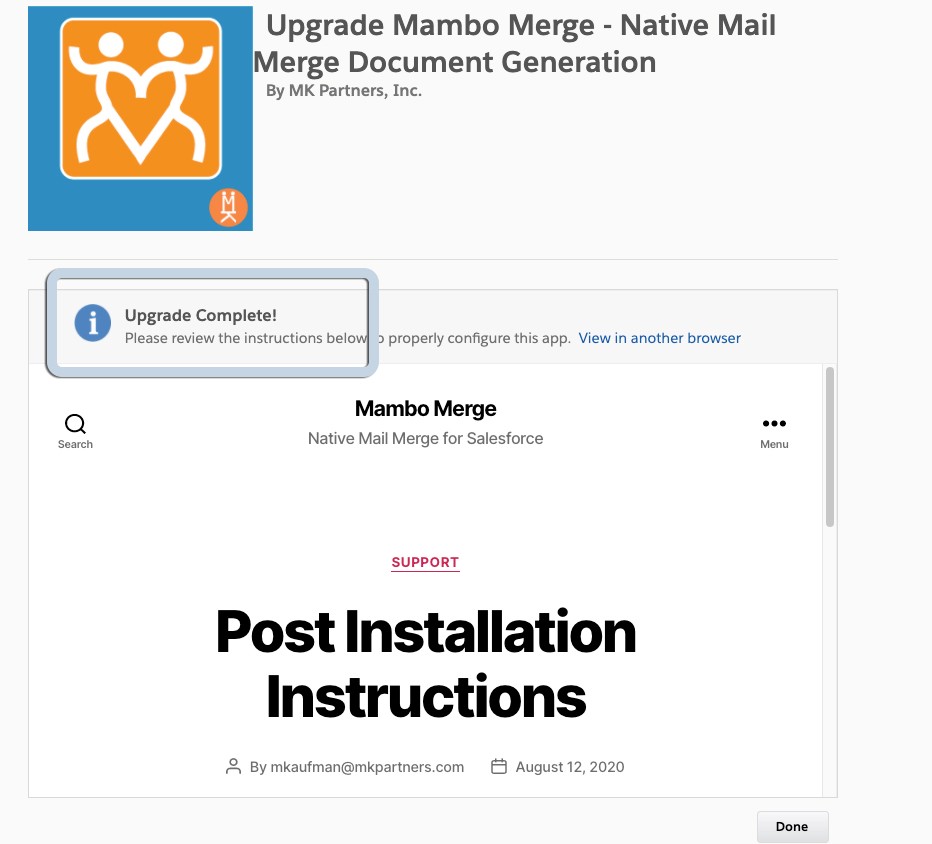 You'll get an email when your update is complete, and you'll be running the latest and greatest version of Mambo Merge (or any other AppExchange apps)!