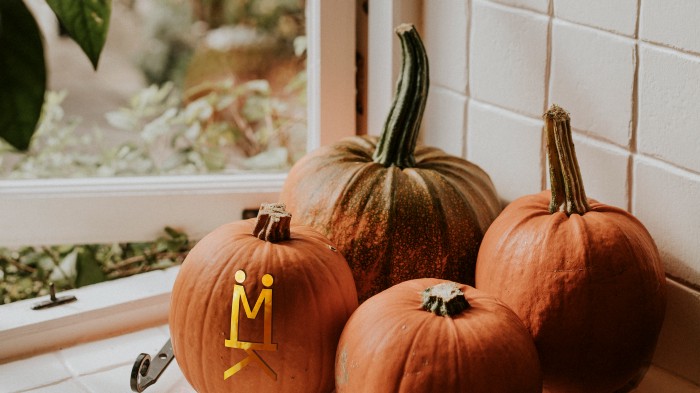 We are already in the second half of October y'all! Where did this year go?! One minute I was attending events and already talking about plans to attend Dreamforce 2020 and now, 215 days later (yes I'm counting), I'm sitting on my couch writing this blog post about these events that I can't attend in person. We have another diverse and packed week, so sit back, open up your calendar and let's get planning!
On Tuesday, October 20th at 11am (PDT) 5 Ways Health Plans Can Deliver Experiences that Improve Member Satisfaction and Business Outcomes are hosting speakers from both Emblem Health and Blue Cross Blue Shield. Health providers are required to reimagine how customers receive their health care services and support. In this webinar you will learn how this is shifting, why data is important in helping create new business models, how these new programs are gaining loyalty, and how and where the gaps can be closed between members and providers.
Next at 3:30pm (PDT) the Salesforce Nonprofit User group in Seattle, WA is hosting their October event, Program Management and More with the Montana Conservation Corps. This event tells the story about how the MCC started using Salesforce back in 2016 and how they have grown since using the software. We'll get to see a demo of their Salesforce org, including their COVID-19 dashboard, and how they have remained successful.
Then on Wednesday, October 21stHow to Tailor Self-Service Buying Journeys for B2B Customers, ft. Palo Alto Networks is at 9am (PDT). If you are a business person and asking how you can deliver in person customer service virtually, then this event is for you! You will be hearing from Palo Alto Network in how they deployed their B2B virtual storefront in a matter of months to give customers that personalized shopping experience on a large scale. Additionally, if you want to learn how to automate complex sales work flows, reduce friction and leverage your customer to map their end-to-end journey to keep them coming for more then you really need to sign up.
We have a lot of events on Thursday, October 22nd, so clear your calendar that day! Starting at 10am (PDT) Career Readiness: Moving from Current to Future State will be discussing how to navigate short and long term changes. This will include how technology can make this work and enhance relationships.
Moving on to How to Keep Customers from Falling Through the Cracks with Salesforce Anywhere at 11am (PDT). The world of technology develops faster than ever before, so how do you keep up as a business? This webinar is for those interested in learning more about Salesforce and how it can help your sales team streamline your handoffs between teams, map documents and utilize brand new functionality, such as instant deal alerts and suggested actions.
Get comfortable and grab some food for this next event because OrgConfessions Funny. Not Funny. Lessons in Implementation Best Practice with Elements.Cloud is starting at 12pm (PDT). Not only is this meeting about listening to some of these Org Confessions but its goal is also to help you implement the best practices for your org. For those of you who don't know what Elements.Cloud is, well it's to help you clean up your documents and drive adoption and you'll learn all about it in this event. By the time this event is done, you'll feel organized and have gotten a good laugh in.
Finishing the week we have Make a Mobile Publisher App for Communities Hands-On Virtual Workshop hosted by the Salesforce Women in Tech Group of Seattle, WA and is from 4pm to 6:30pm (PDT). This workshop is about bringing the digital experience to your partners via External Apps, allowing both you and them to collaborate inside and outside of Salesforce. You can publish that app to the web and bring it to an app store! Even better, no coding required! This event has a lot of information and instructions so make sure to click on the link to get all of the details, especially those working on an iOS or Android device.
Recap
Last week we started with Salesforce Live: United Kingdom and Ireland showcasing all of their top Trailblazers and demonstrating how they are planning for the future. For those not in the UK the Trailblazer Talk Show to ease us into the morning with a guest speaker from PagerDuty who talked about their experience in the Salesforce ecosystem. Quickly Adapt in Times of Change with an AI-Powered Salesforce Platform taught viewers the benefits of Einstein and how to use it. We heard from Verizon and how they are utilizing Salesforce in order to improve their customers experience in How Verizon Uses Analytics to Improve Service and Adapt to Unprecedented Change.
Small businesses got the 411 on how to navigate the future of marketing in this current world in The Future of Marketing for a Small & Growing Business. The Volunteer in the New Digital Age joined Salesforce and NAACP to discuss how technology has changed the relationship between volunteers and nonprofits. Finally, *Territory Planning at PagerDuty and Salesforce: Delivering Growth While Navigating Change *taught viewers how to readjust territories for your sales team. Tweet us @mkpartners and let us know your thoughts!
Also, make sure to let us know if you think there are any events worth mentioning and what event you are excited about this upcoming week. And, as always, we will see you in the cloud.