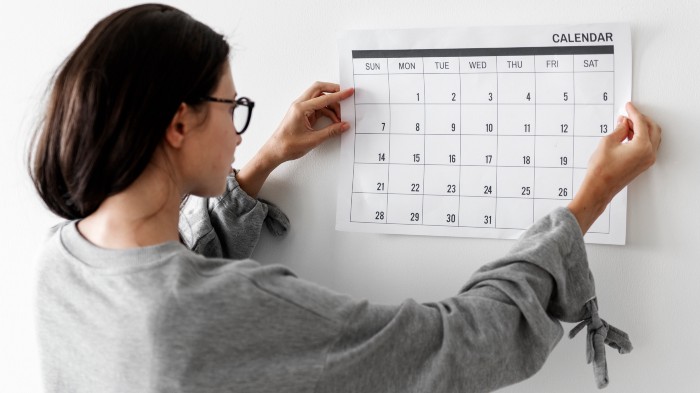 I love events, don't you? I learn so much from each one. Even events that might seem repetitive, I always learn something new! Especially, when we had events in-person, I got to make new connections and see familiar faces. One day, we will be there again, but until then, sit back, open up your calendar and let's get planning for those virtual events!
We are going to kick off this week where we left off last week! Salesforce Release Readiness continues throughout this week for Winter '21 releases. On Monday, the 21st from 9am to 10am (PDT) we have the Sales Cloud preview and then we have Einstein Analytics preview from 11am to 12pm (PDT). On the following day, we have the Service Cloud preview from 9am to 10am (PDT), and at 11am to 12pm we have a Salesforce Field Service preview. On Wednesday, 23rd a Salesforce Flow preview from 9am to 10am (PST) and the Work.com preview is from 11am to 12pm (PST). Next, on the 24th we have Communities and B2B Commerce preview at 9am to 10am (PST) and at 11am to 12pm (PST) the Commerce Cloud preview takes place. Finally, finishing the previews is Marketing Cloud from 9am to 10am (PDT) and Pardot is from 11am to 12pm (PDT).
On Monday, September 21st at 6pm (PDT) the Portland, OR Nonprofit User group Monthly Meeting topic is for year end fundraising. This is for those who want to use Salesforce to their advantage and is a 3 part series. For this particular meeting nonprofits will be looking at their donors, creating a contact list and setting up marketing campaigns in Salesforce.
We are skipping on ahead to Thursday, September 24th. There are two different events taking place at 9am, so pick the one that best speaks to you. The San Diego, CA Nonprofit User group is hosting a Salesforce Virtual Coffee Meetup. They don't care if coffee isn't your cup of tea; bring tea or hot chocolate (just don't spike it, this is a work day okay). They just want to have casual conversations with you about Salesforce and have some fun. Can't blame 'em.
For those in the nonprofit world who don't have the time to chat over coffee, we have 10 Key Things Nonprofits are Doing to Find New Supporters. Due to this pandemic, companies can no longer rely on their existing database of donors to meet their mission. These 10 "key things" is to help nonprofits build a supporter acquisition strategy. You will learn if your organization campaigns are working and delivering results, as well as utilizing virtual events to gain supporters and much more.
Then at noon the Tacoma, WA Nonprofit User group (picking up on the theme this week), is hosting speakers from Common Voyage in FormAssembly Intro & Uses. FormAssembly is a form building and data collection platform that is easy to use, has Salesforce integration and strict data and security compliances. The speakers will be sharing what you can achieve with this, such as newsletters, website content and other marketing materials.
Ending the day at 5pm (PDT) the Admin group in San Francisco, CA is hosting 6 Critical Considerations for Your Salesforce Data Protection Strategy. Guest speakers from OwnBackup are going to discuss how to avoid data accidents. There are multiple ways that can be implemented to do this and you will hear about it here! People who attend will receive a $20 food delivery card too!
We all know the Dreamin' series and this week is Oaktown Dreamin'! Starting at 9am and ending at noon (just in time for lunch) on Friday, September 25th is being brought to you virtually! The cast of speakers is extremely diverse and of course Leah McGowen-Hare will be speaking in the fireside chat (I really want a fireplace by you Leah cough cough wink wink). This event is for everyone, and I mean administrators, developers, partners, customers, etc., so make sure to register!
Recap
As a reminder last week we had oodles of events! We started on the other side of the pond in The Building Blocks for Your Safe and Secure Salesforce Platform for those who wanted to learn more about Salesforce in general. Salesforce Anywhere: 3 Tips to Sell Effectively and Close Deals from Anywhere taught viewers how to close that sales deal. The LA Chargers had their own event for Salesforce in How the LA Chargers are Reimagining Customer Experience with Salesforce. The New Recruitment: Marketing to Lifelong Learners taught viewers how to stabilize their university programs and help drive enrollments. Then of course Salesforce Release Readiness started it's Winter '21 previews.
The community groups also were having a fun filled week! Did you join in to find out the topics that Peter Coffee was going to discuss in Peter Coffee in (You Decide): Exploring Your Top Five Questions About Winning in the Next Normal? Maximum Impact, Minimum Expense with Alyssa Abbey gave viewers advice on how to increase productivity and make sure you are seen when working remotely. For marketers who are looking to win customer success and experience or even improve team collaboration hopefully Use Marketing Automation to Scale Client Success helped you. Eric Smith taught us how to make our user org more friendly and improved our experience in 10 Ways to Get Creative with Lightning Components. Intro to Process Builders had guest speakers from ATG Cognizant to walk us through the introduction process automation. And then ending the week Los Vegas Women Connect! held this event for women to set some goals, meet new people and talk about being a woman in the workforce. Tweet us @mkpartners and let us know your thoughts!
Also, make sure to let us know if you think there are any events worth mentioning and what event you are excited about this upcoming week. And, as always, we will see you in the cloud.