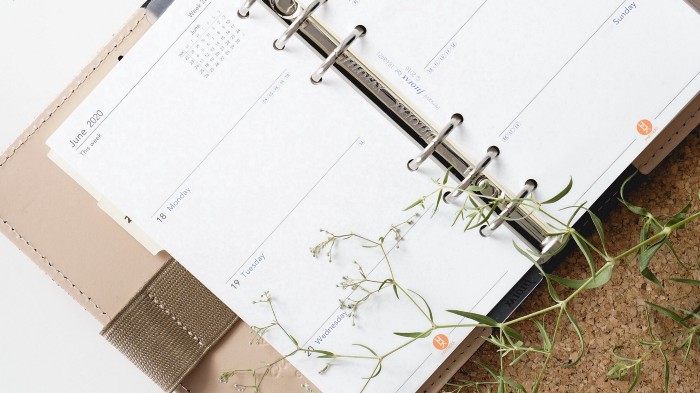 We have a shorter week this time around thanks to Labor Day in the United States, so that leaves us with one less day for events. However, just because we have a shorter week, does not mean we have less going on! I have another jammed packed week of things worth tuning into for you, so sit back, open up your calendar and let's get planning!
My first event of the week is for those of you trying to get into the Salesforce ecosystem. Any millennial will agree with me when I say that most entry level jobs require that you have years of experience in that field, and yet how do you get experience in that field without a job? (There are always the non paying internships, but hopefully you only have to do that in your college years.) Well the Seattle, Washington Admin group is here to help! Starting at 8am (PST) the Seattle Group Meeting is going to help you Create Your Own Experience: Build Your Salesforce Portfolio! Toni V. Martin, the Founder of Systems to Success, is going to find attendees sample Salesforce projects to work on and how to add skills (such as Trailheads) to your resume to gain that needed experience.
Then at 10am Salesforce Webinars is hosting Learn How Tableau Can Empower Your Sales Operations with Data Insight. The speakers at this event will show you how to utilize Sales Cloud and Tableau to capture data. This will allow you to spot the changes in data, the risks it might bring and finding opportunities by combining this data with CRM data to help your sales team adapt to change and plan better for the future.
On Wednesday, September 9th at 9am (PST) 5 Things Universities Can Do Now to Digitally Transformis here for those in the higher education field. Schools are back in session… well kind of due to Covid-19. We are seeing it on the news every day how a school had to close and move to virtual sessions or had to have students and teachers quarantined due to exposure. As a result, less people are enrolling in universities, thus leading to decreased revenue for the schools and increased virtual learning. The research firm, IDC is going to help you build a roadmap for digital learning and teach you five things you can do to enable and achieve digital transformation and success for your schools and your students.
I got another Story of Resilience coming your way on the same day! At 11am (PST), Stories of Resilience: A Conversation with Sara Blakely who is the founder and CEO of SPANX. Sara is the youngest ever self-made female billionaire (sorry Kylie she is actually self-made) and will be talking about the rise of her brand, how she is helping female entrepreneurs during Covid-19, give advice to small businesses and be answering questions from the viewers. The goal of this series is for you to walk away feeling inspired and motivated and I know she is going to do just that!
On to Thursday, September 10th! At 9am (PST) 5 Ways that Top Service Teams are Gearing up for Holiday 2020 is being hosted by Salesforce and is here to guide you through sales, specifically online sales. Due to Covid-19, online buying has increased by tenfold and that means your customer service requests through digital means are also going to increase. Attend this webinar if you are interested in learning about how some ways service teams are pivoting their digital strategies to deal with the upcoming and new holiday demands and pressures.
I have my coworker Tracy to thank for finding me this next event! How to Master Being the Only Woman in Zoom is at 11am (PST) and well the title of the event is self explanatory. The speakers will consist of Meggie Palmer, Founder and CEO of PepTalkHer, Minda Harts, Founder and CEO of The Memo, Christina Smears, the Area Vice President of Sales at Salesforce and Monica Bowie, the Global President of BOLDforce and Senior Marketing Manager of Executive Programs at Salesforce. These leaders will teach you about body language, word choice for bias conversations and how your words can affect others. It's always time to find your voice and take a seat at the virtual table! I'm registered, are you?
In normal times, a large community conference this week would have been Surf Force 2020 in Wales, United Kingdom. Even though the event is listed as still happening on the 11th on a few Salesforce sites, it's unfortunately not happening this year. The whole point of this event is to enhance Ohana throughout the community by going out surfing and cleaning up the beach which is not something that can be replicated virtually. Surf Force 2020 has been postponed to 2021, so does that mean we are going to have two Surf Forces next year?! Stay tuned months from now when we find out.
Recap
Last week the events started in the middle of the week, beginning with Low Code Love: Maintain a Secure Org and Scale with Confidence, an event about creating a multi-layer security strategy for your org. On the same day Camp Success was helping it's attendees in Australia, New Zealand, India and in Asia. Camp Success will be in the UK for 2 days this upcoming week, focusing on different topics each day so make sure to check that out!
On the following day, Pardot Product Release Webinar: Reimagine Content Creation with Pardot informed us of it's upcoming releases and all of its functions. Then wrapping up the week and this conference series, ASEAN Trailblazer Connect Series ended in Singapore and Malaysia. Hopefully for those who participated in this event got some more exposure to the Salesforce ecosystem and jobs in the consulting realm. Tweet us @mkpartners and let us know your thoughts!
Also, make sure to let us know if you think there are any events worth mentioning and what event you are excited about this upcoming week. And, as always, we will see you in the cloud.