Help your customers do moar! within their Org.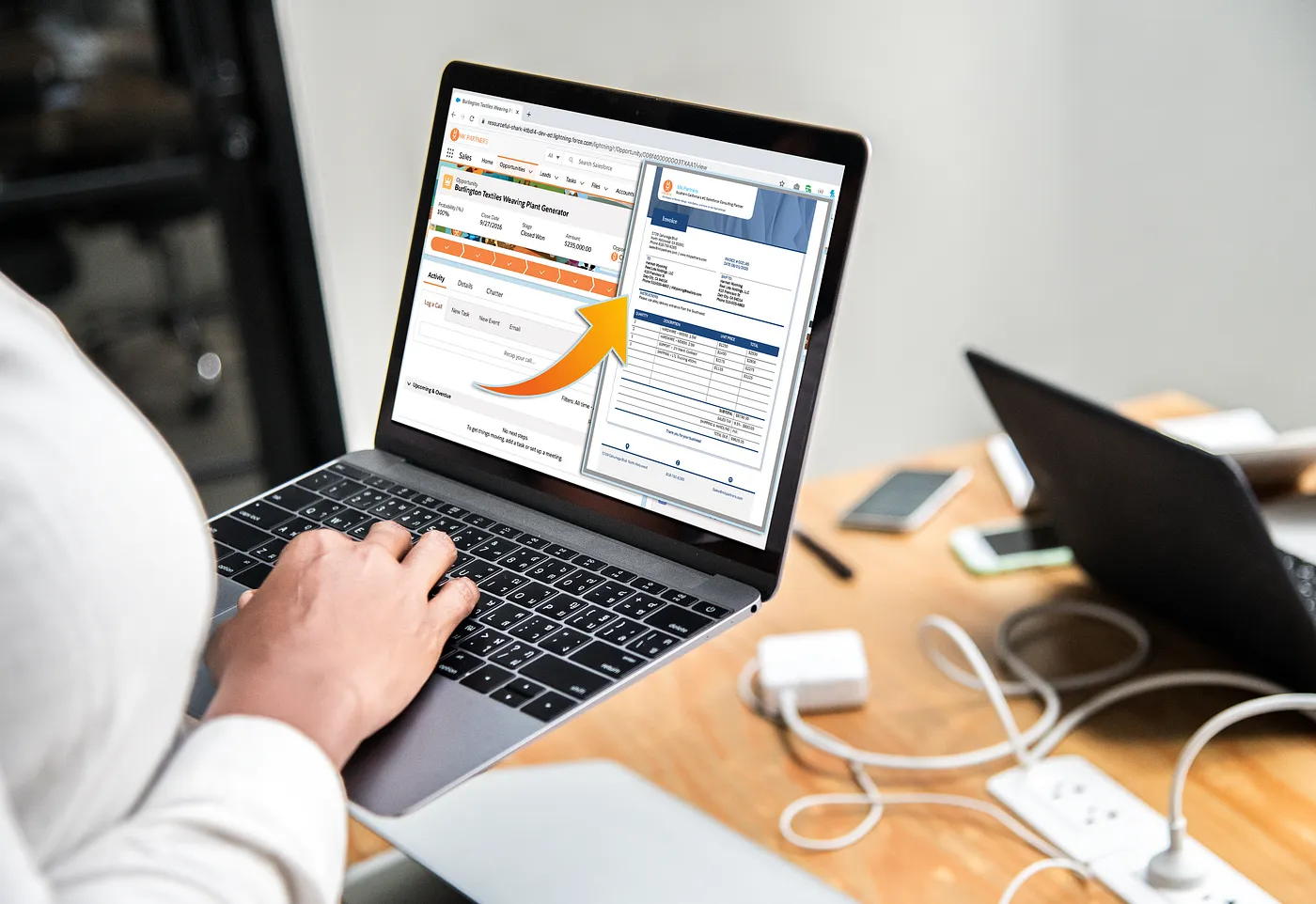 Salesforce makes it easy to track all the necessary data to generate documents for quotes, invoices, work orders and more. But, what if you need to maintain the same look and feel as your existing documents, or need some additional customization? What if you want to restrict the ability to generate documents based on select users or user groups? Or maybe, you want to automate certain tasks after the document is generated. That's where Mambo Merge can help!
Easy To Use Right Out of The Box
Our FREE edition includes the ability to take your existing Word documents and easily convert them to Mambo Merge templates. Simply install Mambo Merge from the AppExchange, replace your desired fields in your existing doc with merge fields to retrieve default or custom field data straight from Salesforce. All that's left to do is upload the template to your Org and link it to a Mambo Merge instance! Each instance allows you to merge one document in order to automatically generate it at the push of the button.
Benefits Of A Paid Edition
Need more than one button per instance or maybe you want to customize labels and need to include dropdown lists? How about being able to save various configurations in order to set up various buttons or drop down lists based on who is using Mambo Merge? Or maybe you need to use Flow, Bulk and Batch Merge or simply need to have something else happen within your Org once the document is generated?. The built-in API found within the PRO edition allows you to tell Mambo Merge exactly what to do after a document is generated!How about creating Excel or HTML documents, or converting your document into a PDF before emailing it out? Our Standard and PRO editions unlock more benefits in order to save you time and automate tasks!
Sign up for our monthly 'Office Hours' webinar (recommended for our new installers) or our monthly 'Closer Look' webinar (for those looking to learn more) to show you how Mambo Merge can help your customers do more within their Org.
And, as always, we'll see you in the cloud!