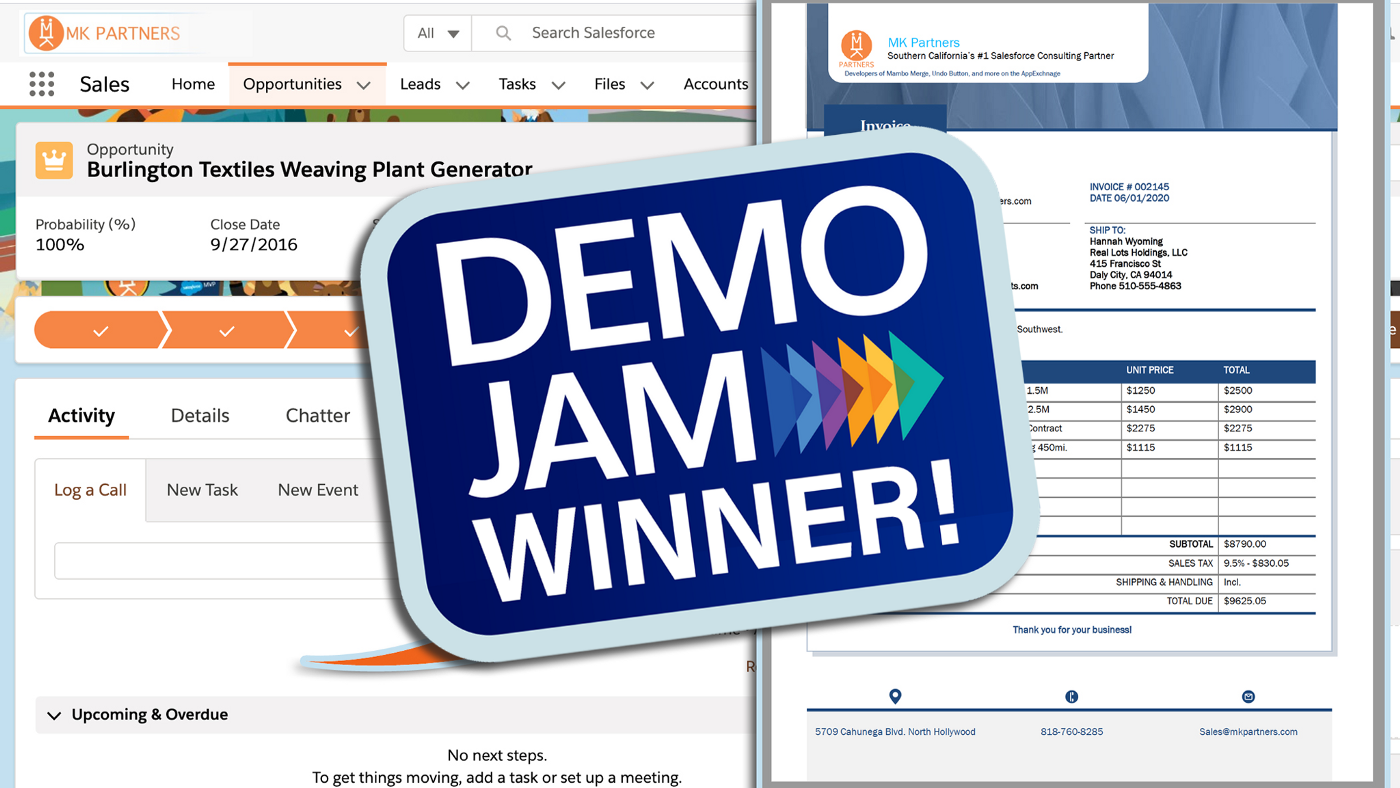 If you're a West Coast member of the Salesforce Community, there's a good chance you've spent the last few days in beautiful Lake Tahoe for the annual incarnation of Tahoe Dreamin'! And, if not, you've probably been enviously following along virtually and seeing all the sessions, demos, and fun being had on Twitter and your social media channels of choice (I know I have!).
Yesterday saw presenters take the stage to do speedy demos of their AppExchange available org-improvements, feature expanders, and awesome add-ons, with the audience vote eventually determining the winner — an event the Trailblazer community has lovingly dubbed the "Demo Jam".
Among an assortment of stiff competition, MK Partners' own Matt Kaufman took the stage for a special Tahoe Dreamin'-themed demo of our in-org document generation tool, Mambo Merge, and the results were a resounding success.
Out of 8 apps, the audience loved Mambo Merge the most and crowned it the lates Demo Jam champion! (And it probably doesn't hurt that there's a fully-functional free tier, so it's one of those few AppExchange apps you can install and use right away to get a feel for it, without having to stress the constant "Sorry, you need to upgrade to do X" messages).
Now, if you're ready to see what all the hype is about in your org — you can get Mambo Merge rolled out too! Add it from mambomerge.com or the AppExchange, convert your documents into templates, and get generating!
And, if you need a hand getting up and running, be sure to join us for the next round of Mambo Merge Office Hours!
Until then, keep working hard, smart, and happy. And we'll see you in the cloud.